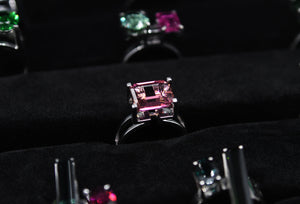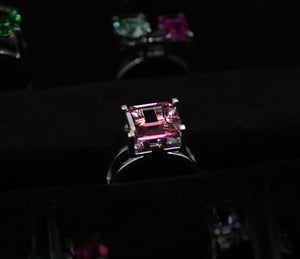 The creative story of QITTERI began with a desire to discover the beauty and incredible colour palettes of the gems used in fine jewellery, often little known to the general public. It was also a desire to invent new and original architectural designs that would showcase the light of these stones, bring them to life together and enhance them in the simplest way possible.

To put this into practice, QITTERI approached Michel TORTEL, an architect, designer and lighting specialist with a passion for engineering and solid jewellery expertise.
His original experience enabled him to respond to this creative challenge, off the beaten track, like an alchemist of light.

It took seven years of research, testing and technical fine-tuning to develop the collections and their unique universe.

They open up new aesthetic territories, combining shapes and original combinations of rare gems in terms of both colour and brilliance.


The architect
Throughout his career as a designer, Michel Tortel has always designed jewellery - experimenting, looking for new combinations, making models. He has worked with experts in the field to develop his concepts, have prototypes made and supply a select few clients.
Over the years, he has developed his knowledge of gemmology to better understand the secrets of mineral light. His apprenticeship in jewellery design has been forged through creative encounters with craftsmen, helping him to understand and then master the techniques, tools and secrets of the workshop.
Imaginative, sensitive and technical at the same time, his protean perspective and his offbeat vision have enabled him to produce the astonishing QITTERI collections, combining traditional know-how with innovation.

Delicate work of detail and proportion - where a just few tenths of a millimetre can separate a magnificent piece from a simply beautiful one.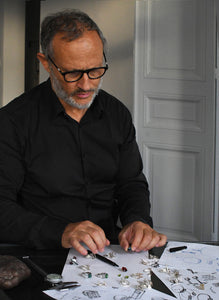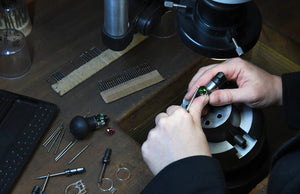 Expertise
We carry out the entire jewellery design process as an integrated whole - from preliminary drawings, through 3D design and validation prototyping, to manufacturing in our workshops.
We have had to overcome many technical challenges in developing, crafting and setting our jewellery. Some of the solutions we found are real technical feats, highlighting the traditional skills of master jewellers.
Our pieces are entirely handmade in France and Italy, by exceptional and prestigious craftsmen. The gold we use comes mainly from the recycling of old pieces or from remelting, thus limiting our ecological footprint.
Approach
Going for the simplest solution with a strong idea is often difficult.

We didn't aim for originality at all costs, but rather for the right emotional result, the one that fills you with wonder, gently thrills you and best showcases the beauty of these unusual weddings.

Unions of fire and colour that vibrate in unison to share powerful emotions, a little like those experienced when faced with the paintings of the great colourists.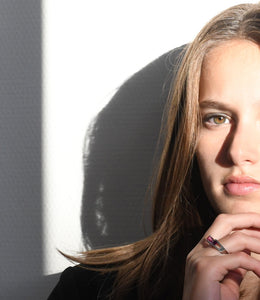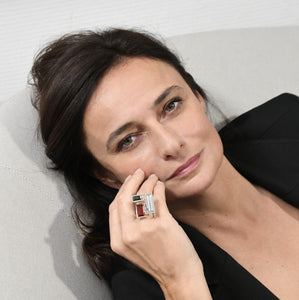 Values
We create to last and transmit for eternity.
To showcase exceptional stones used in fine jewelry.
To discover extraordinary, never-before-seen harmonies of color.
To sculpt the light that is projected onto the skin.
To share and bring to life emotions as powerful as those experienced when confronted with the paintings of the great colorists.
To offer jewels of ideal proportions that are easy to wear, sober, timeless and iconic.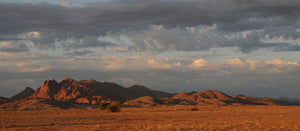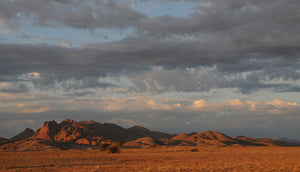 Origins
Humans have always been fascinated by gems and precious stones. Many civilisations attribute special properties to them, vibrations tuning into the harmonies of mind and body.

The oldest body ornaments were made over 150,000 years ago. We are all holders of a part of this collective memory. Designing this collection was also a working through time, through human history and one of its oldest known forms of artistic expression.

We invite you to travel to the heart of this eternal fascination - to contemplate, hour by hour, the mesmerising spectacle offered by these jewels of the mineral world, the result of gigantic pressures and heat, shaped by billions of years of the convulsions of our earth.
QITTERI, CREATOR OF LIGHT ICONS.